Cindy Frank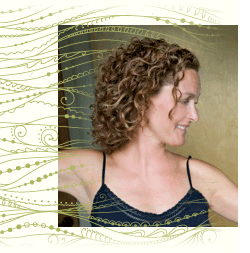 Cindy Frank opened Salon Metro over 20 years ago, after seeing a need for an intimate creative space to style hair. As the salon's owner, her style is reflected in the atmosphere. From the earth tones to the natural fibers and the eclectic music, Salon Metro exudes a sense of serenity and a commitment to style. "I love working with the natural flow of hair," says Cindy. "I strive to help the client find a style that is easy to take home and reproduce themselves." Cindy's natural curls have enticed many curly haired clients to her chair. Cindy is an Ouidad certified stylist. Of course curls aren't her only specialty. Cindy works on all types and textures of hair and has a passion for color enhancement.
When not at work Cindy has time to pursue several hobbies. She plays Marimba, an African style of music and her band, Kubatana, has played several venues around Seattle. She also hand dyes silk and merino wool scarves that she sells in the salon. She enjoys running around Green Lake and working out at the gym. And of course loves to spend time with her husband and two daughters. You can find Cindy in the salon on Tuesdays, Thursdays, and Saturdays. Schedule an appointment online or contact Cindy via email.
Watch Cindy cut and style curly hair.
Read the New York Times article: In Praise of Naturally Curly Hair.
John Simmons Chappell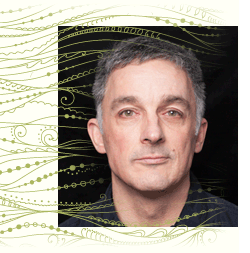 I am blessed daily to have the opportunity to make a difference in people's outlooks in life. One head of hair at a time, I am committed to making the most of our visit together, to enhance your sense of self. I have 27 years of experience, with most of my training coming from advanced academies in London and New York. I love working with color, and bring a precision-based artistic approach to hair cutting and coloring. Please schedule an appointment online. You can also reach me at Sage.at.metro@gmail.com or 206-499-0669.
John Simmons Chappell
Sage Concepts for Hair at Salon Metro
father of Cameron & Ian
Mandy Cope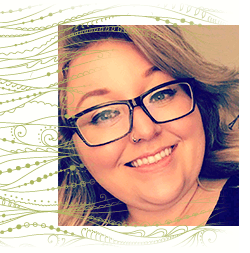 Since 2012, Mandy Cope has worked in some of the top salons in the Seattle area. With her eleven years of experience, she has learned to be an accurate and punctual designer. She is continually striving to create something new and exciting for each guest that sits in her chair. ​She has traveled all over the country gathering knowledge from Sassoon Academy, Nick Arrojo of "What Not To Wear," and celebrity hairstylist Tabatha Coffey. She is best known for her color work, and specializes in balayage and hair painting, multi-dimensional foiling, and dry haircutting.
Not only is hair a priority, but getting to know each guest and their experiences, values, and work are extremely important as well. Mandy says "In order to truly be able to deliver the best style to my guest, I try to learn who they are as a person and give them something that works for their lifestyle."
​In her free time, Mandy is passionate about wildlife and nature; she spends many of her free hours hiking, volunteering at Woodland Park Zoo, and spending time with friends and family.
To make an appointment with Mandy you can email her at mandysalonmetro@gmail.com or book online. She is available Wednesday thru Friday 11-7, Saturdays 10-6, and Sunday 1-6.
Lindsay Weflen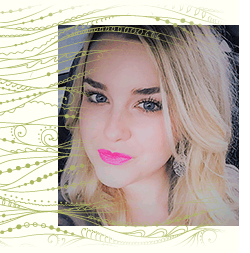 Lindsay Weflen is a Washington native who has been a stylist since 2010. Working at high-end salons her entire journey, she has acquired an elite taste in service. Lindsay takes pride in her consultations and begins every service with a complete understanding of guests' needs and desired look. Specializing in blonding, color melting, balayage and designer cuts.
Lindsay is also passionate about the environment and her carbon footprint. She is dedicated to providing a service and using products that are responsible to the earth. With many continuing educational classes, it's important to Lindsay to stay updated in the latest trends and techniques.
During Lindsay's free time she loves running and coaching Cross Country at Roosevelt High School. Lindsay also enjoys hiking and takes advantage of the beautiful Pacific Northwest outdoor activities whenever she can. Her family and friends are an important part of Lindsay's life and she enjoys spending her days off with them as well.
You can schedule an appointment online with Lindsay.